Exquisite Floral Art
Flowers In Flight is a family owned business that began in the spring of 1984 as the original flower cart on Pioneer Courthouse Square in Portland, Oregon. Since our onset, we have worked to elate and educate clients and recipients alike with the beauty of fresh flowers. The defining elements of "flowers in flight" floral art remain simplicity, elegance and the unique qualities of locally grown flora.
We are a well established Portland area retailer who specializes in Exquisite Floral Art. Our clients run the gamut both professionally and personally; from large business chains and well to do Portlanders to our weekly regulars of Happy Hours for Flowers (25% off all cut stems all day on Wednesdays).
Whether seeking a weekly arrangement for your office or home, bright bouquets and blooming plants for your new hires, small soft toned treasures for new babies, high style architectural lobby pieces for office openings, centerpieces for holidays and special events or emotion inspiring pieces from one loved one to another; Flowers In Flight is the flower shop you are looking for!
Follow us on Social Media!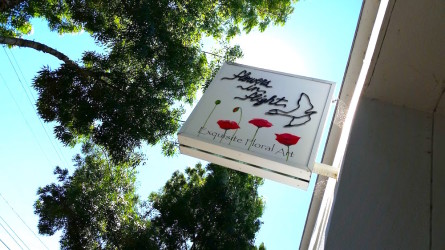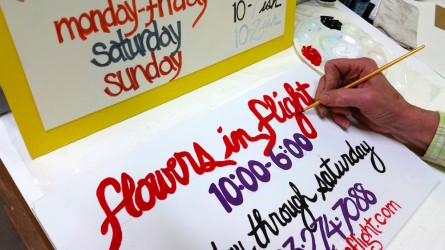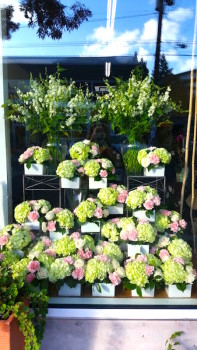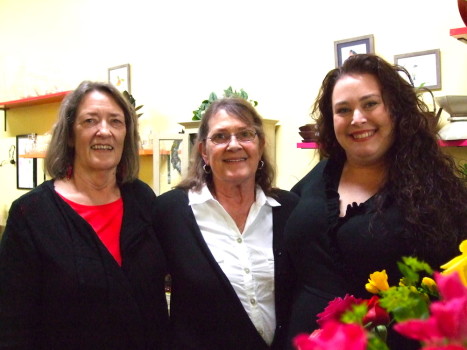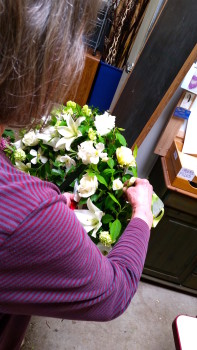 The unmatched value that we provide to our clients:
Personal rapport based customer service: at the end of the first order placed, we will have created a personal rapport with that client.
Each floral arrangement is a custom designed piece that is influenced by: the recipient, occasion, personal style, budget & personality.
Hand selected, top quality dependable product that is backed by our 100% satisfaction guarantee.
Locally sourced, seasonally relevant, sustainable product.
Delivery offered twice daily, six days a week. Special, on demand needs accommodated as well.
Education offered in areas of niche expertise.
Hand written personal messages on exclusive watercolor enclosure cards.
Particular focus taken in the boxing and wrapping of each product sent out, for both safety in travel and beautiful presentation upon arrival.